New Digital Sponsor: Mishcon de Reya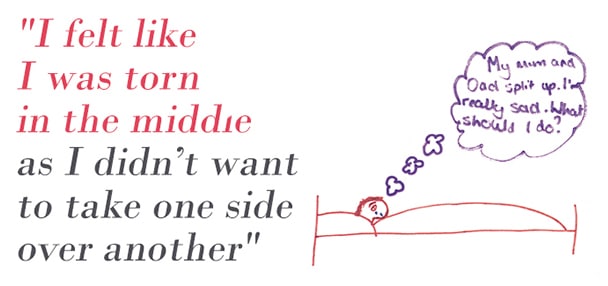 We are excited to announce Mishcon de Reya as Voices in the Middle's digital sponsor.
Voices in the Middle is a collaboration between young people, the family law and mediation sector and The Family Initiative charity that provides a dedicated place for young people to find help and support.
At the centre of this support is the digital platform, a place where young people can voice their views and share their experiences, read helpful content and connect with support such as discussion boards, helplines and local services.
Mishcon de Reya's Family department strives to ensure that the voices of children and young people are heard throughout the process of divorce and parental separation or struggling with family breakdown. Together, we are focused on empowering their voices across all areas of family law dispute resolution and on issues that matter to them.
This is not the first time that Mishcon de Reya and Voices in the Middle have joined forces. In October 2016, we provided input into 'Splitting Up — A Child's Guide To A Grown Up Problem', a book that raised awareness of the thoughts and feelings of children dealing with parental separation, launched by the firm in partnership with children's charity Place2Be.
Commenting on its involvement as Voices in the Middle's digital sponsor, Mishcon de Reya Family Partner Barbara Reeves said:
"We have long understood the significant impact that divorce and parental separation can have on children, and believe that it is of critical importance that they are prioritised and heard during this inevitably difficult process.
"The Voices in the Middle project is dedicated to offering children a platform to discuss their experiences and a place where they can seek support from peers and experts. It also offers parents essential guidance on how to ensure that they do not lose sight of the needs of their children whilst navigating the emotional minefield of separation.
"We are proud to become the digital sponsor for the Voices in the Middle project and would urge other family practitioners to engage with and support the valuable resources it offers."